historicalfashion
A blog posting historical fashion garments, portraits, or drawings from the Middle Ages to the 1950s, and some special exceptions for later dates. This includes photographs, explanation of the garment, and historical details. Long live the past!
You can follow my personal tumblr
here
.
Find your favorite eras by navigating the tags
here
!
Ask me anything
and tell me what you'd like to see!
Two winter dresses from Etsy, c. 1950s
Plaid flannel wiggle dress on Etsy, c. 1950s
Vintage Lilli Ann Mink Coat on Etsy, 1950s
1954
I'm into more warm vintage fashions currently, since I'll be abroad in Ireland for the spring semester and need to change the way I do vintage! So that's today's theme.
Robe, 1720-40

From the Metropolitan Museum of Art
I don't post housewear enough. Stunning!
(via 18thcenturylove)
Eleonora di Toledo's Funeral Gown, early 1560s
Portrait of Eleonora di Toledo, variant of Bronzino's 1560 portrait
Can we just talk about that stunning, sexy braiding? Thank you.
The Crimson "Pisa" Dress, c. 1560
Though perhaps a little different, since this dress is from Italy, this gown still has gorgeous details and red velvet fabric. And a gorgeous train!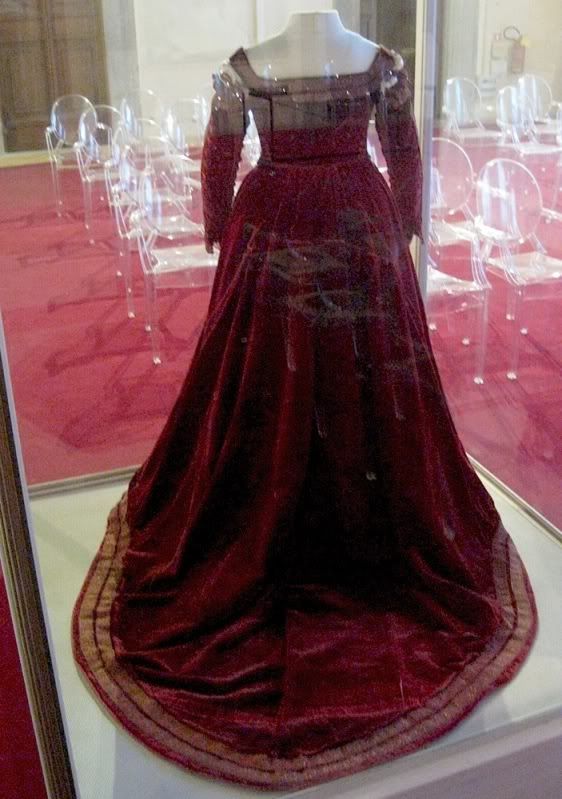 Lord & Taylor Dinner Dress | c. 1877–83 | Met Museum
Silk Pajamas | 1928 | by Boué Soeurs
1/93 →